Only very few people are loyal to one brand alone. I find it amazing when I meet people who attest to the fact that they only buy products made by a brand. If that brand does not have said product, they would rather consider another product entirely from the same brand. Provided it can carry out the function to a large extent.
Both SCAG and John Deere machines are high quality landscaping tools that would be more than adequate for any homeowner or landowner. Their design and capabilities will make them indistinguishable to the average consumer. Commercial crews do tend to have one or the other as their favorite.
Let's look at little deeper into the similarities and differences in these two brands. As I said, many like to stick to one brand or the other and this carries over into many lawncare brand names.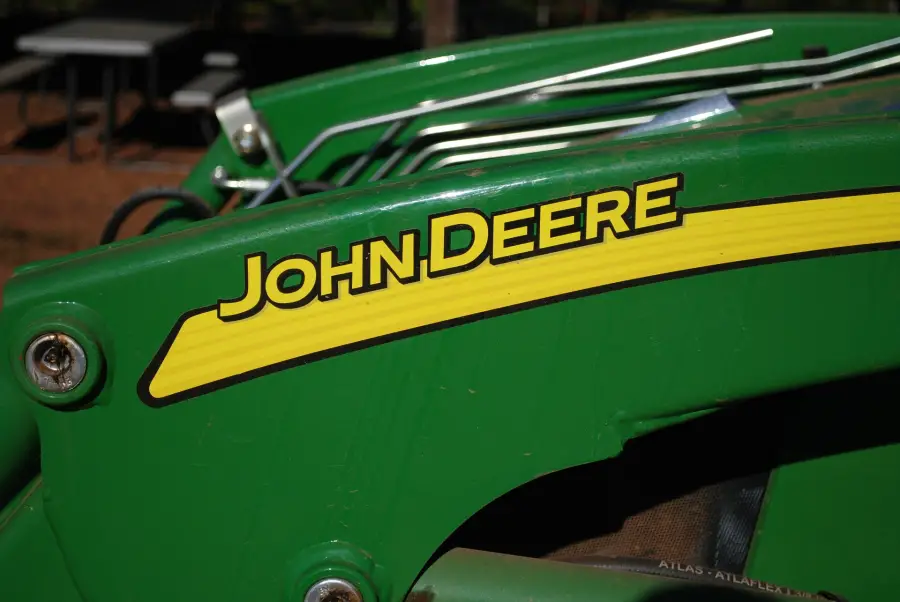 Why Compare Two Leading Brands In Lawncare?
Streamlining the conversation to lawn mowers and lawn care machines, Scag and John Deere have a reputation for being reliable, value-driven, user-centered, and very efficient. Some feel this way about each of these brands. This is why this article highlights both products.  
So, in this article, I would be comparing the Scag lawn mower to the John Deere lawn mower. 
I believe this information would be valuable to you because it would help you see these brands for what they are and help you make well-informed decisions when choosing a suitable brand that meets your lawn care demands. 
This comparison will focus on key aspects of the product like their history, general ideas on their fuel efficiency, engine power, maintenance and other things that you might be interested in.
I should mention here that this comparison is coming solely from my experience with both brands. I've used a few of their lawn care equipment so I can capitalize on my user journey as leverage for you to know what to expect from both brands. 
Not to waste any more time, let's get right into it. 
John Deere
John Deere happened to be an actual person. It is not just a company name. He lived and walked the surface of this earth. He was popular for being a blacksmith who developed the first self-scouring steel plow in 1837. This plow was also the first commercially successful one at that time.
But he didn't just invent the plow out of an urge to invent. The plow was a response to the general problem farmers in Illinois had concerning the sticky soils in their land. The already existing plows before John Deeres were not functioning well enough
SCAG
On the other hand, SCAG is newer to the power equipment game, debuting in the 1980s. Despite their relative newness, SCAG is not to be put aside when it comes to the caliber of power equipment that they produce. Initially, Scag products were manufactured under a contract with Metalcraft.
Eventually, in 1986, Metalcraft purchased SCAG and you can say the sky has been the limit. The company now makes its products as innovative as users will like them. The weight of innovation here is thrown behind making the products user-friendly and having a long life.
It would be quite pointless to just pitch the two power machine companies against each other without having a focus. Hence we would be comparing them with two major similar products by the two manufacturers.
These comparisons would be between the SCAG Turf Tiger II and John Deere ZTrak. These are powerful commercial lawn mowers.
To see more great articles about mowers, see more here…
SCAG Turf Tiger II Vs John Deere ZTrak
The reason for the comparison between these two is that the SCAG Turf Tiger II and John Deere's ZTrak are among the closest in terms of design and specifications.
Here is a spec comparison chart that might help shed a little light on the two mowers. Keep in mind that some of these may or may not be important to any one buyer. To make the best decision, you need to know what is important to you and your needs.
| | | |
| --- | --- | --- |
| | SCAG Turf Tiger II | John Deere ZTrak |
| Speed | 12 mph | 10 mph |
| Deck Drive | Drive shaft | Drive belt |
| Blade Spindles | Roller bearing spindles | Ball bearing spindles |
| Deck Sizes | Up to 72″ | Up to 72″ |
| Number Of Blades | 3 | 3 |
| Price | Top end: $23,000 | Top end: $20,000 |
SCAG Turf Tiger II
The least amount of power you'll find in the Turf Tiger II is about 25 HP and it goes up to about 37 HP depending on the specific model.
The power can come from Kohler's command pro EFI engines. They are particularly known for their fuel efficiency, low running temperatures, and a minimal amount of noise.
And if it's not Kohler, then it's Kawasaki, Briggs Vanguard, or Kubota. The Kubota's are 3 cylinder diesel, liquid-cooled engines to
The Briggs Vanguard engine is a high-grade engine made to specifically handle commercial use. It uses a V-Twin OHV technology.
John Deere ZTrak
The ZTrak mowers were designed with commercialism in mind.  And that doesn't make them less suitable for use in homes. There are several sub-models under the ZTrak but one thing they have in common is that they are powerful and built to last.
When you see John Deere ZTrak lawn mower, it's obvious — the thing is rugged as hell. One of the highlights of its ruggedness is its tires. The mower uses Airless radial tires and self-sharpening mower blades.
The Comfort glide suspension is a unique addition. You might be working over very difficult terrains. All that bumpiness can make for some serious discomfort. With the comfort glide suspension, you'll be having a seat that moves in the direction you're going.
Similarities
John Deere's ZTrak also features engines that run on gasoline and diesel. The majority of the mowers are powered by gasoline anyway. There isn't much difference in terms of power because the engines are just as powerful as SCAG's Turf Tiger II series. Yet the engines are of different makes since John Deere manufactures its own engines
Both manufacturers produce a decent amount of accessories that can make working with your lawnmower easier. Some even include mulching capabilities which can be a benefit year round.
Also, the deck on both lawn mowers is relatively the same except that the SCAG one has a little bit more steel. The warranties on each are relatively the same as well. So, you are getting comparable quality with comparable warranties to back them up.
It's a popular opinion that John Deere has a higher resale value. The resale value of your machine is of great importance. So if you like to use your item for a while and still make some bucks off it when you intend to upgrade to a newer machine, John Deere may be your option.
This particular attribute of the John Deere mowers make them better for the money having the upper hand. Regardless of the price difference between these two, nothing beats a lawnmower that you can sell again for a good price. Nonetheless, these manufacturers are not too far apart in terms of quality, service, and price.
You really can't go wrong with either choice.
The Final Touches On SCAG vs John Deere…
Many people stay with the same brands they are used to for familiarity with how the products work and how the company operates customer service wise. Yet, if you are looking for specific things in your mower, there can be benefits with going with one brand over another.
John Deere mowers tend to hold their value more than most. This means that if you plan to upgrade, you can get more money for your used Deere. That makes buying a new mower exponentially less expensive.
Another point on the money side of things, SCAG mowers tend to be a bit more expensive in the beginning than John Deere machines. So, if the monetary issue is at the top of your list, John Deere is a consideration.
On the other hand, if speed and longevity are your key points, the faster speed that many SCAG models offer could help get jobs in open areas done faster, and we all know time can equal money.
There is also the opinion of some that the newer designed parts included in SCAG models like shaft over drive belts and roller vs ball bearings makes the choice for SCAG a choice for longevity. Though there are no studies that show this, anecdotal reports from owners attest to it.
Depending on you criteria, SCAG or John Deere could be the better option for you. With that said, there really is no clear winner in this race. Whichever you choose, you will be getting a quality built, long lasting machine.
Here are more articles you will like…
Resources 
https://www.lmtractor.com/equipment/showroom-brands/scag/scag-turf-tiger-ii-vs-john-deere