Exmark and SCAG are two companies that have led the pack since the 1980s. They have both mastered the art of producing commercial lawn mowers for the masses. But, which one stands out more? Which of these brands make machines that perform better for the money they cost? 
Both Exmark and SCAG produce exceptional mowers, and in terms of performance and affordability, they are evenly matched. If it is choice you hold to be most important, Exmark wins with more models and deck sizes. Where SCAG wins is in comfort and reliability.
If you're about to buy a new mower, wouldn't you like to find out if these mowers are worth their money, or if they are even reliable? I know I would.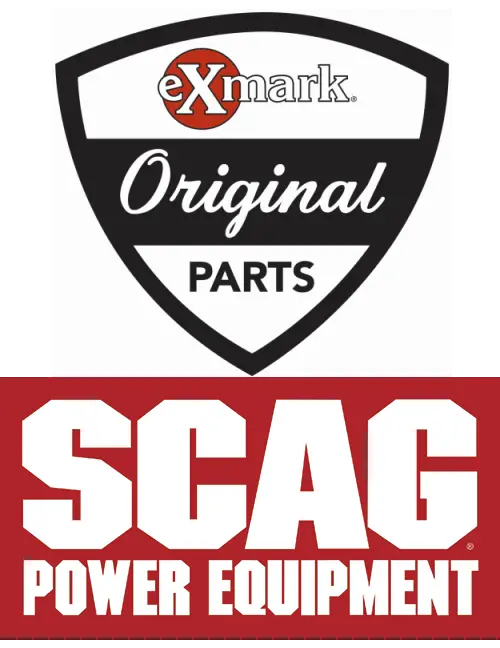 Is SCAG or Exmark Better? 
When comparing Exmark and SCAG, no one is better than the other for every person or job. One will be better for one situation and the other could be more useful in another. It is just a matter of preference and situation.
Both brands offer different types of mowers of various sizes that could work for you.
Zero-Turn Mowers
| | | |
| --- | --- | --- |
| Zero-Turn Brand | Models Available | Deck Sizes |
| SCAG | 6 | 36-72 inches |
| Exmark | 8 | 42-72 inches |
When it comes to zero-turn mowers, Exmark offers eight great zero-turn riding mowers. Exmark deck sizes range from 42 inches to 72 inches, so no matter the size you want, they have it.
SCAG, on the other hand, provides their customers with five different SCAG zero-turn mowers. These mowers have deck sizes that range from 36 inches to 72 inches.
SCAG offers mowers with a smaller deck size, so if you aren't looking for one too big, you can go for SCAG. Yet, Exmark offers more choices in overall mower design and functionality.
Keep in mind that despite the various sizes that span both brands, both of these brands of mowers will work perfectly for your situation if you choose the right model.
Stand-on Mowers
| | | |
| --- | --- | --- |
| Stand-On Brand | Models Available | Deck Sizes |
| SCAG | 1 | 36-61 inches |
| Exmark | 1 | 36-52 inches |
In terms of stand-on mowers, Exmark and SCAG are equally matched when it comes to variety. They each offer one stand-on model. Exmark has stand-on mowers with decks of 36, 48, and 52 inches in width. 
While SCAG has stand-on mowers with widths similar to Exmark's model at 36, 48, 52, they also offer an extra size of 61 inches.
By now, you should see that these brands offer similar performances; where they differ is in their sizes. Here SCAG offers a larger option in the stand-on mower category. So if you are needing the largest cutting area for your money, then SCAG will most likely be your pick.
Walk-Behind Mowers
| | | |
| --- | --- | --- |
| Walk-Behind Brand | Models Available | Deck Sizes |
| SCAG | 4 | 32-52 inches |
| Exmark | 7 | 21-60 inches |
Exmark gives you a wide variety of walk-behind mowers. With Exmark, you can choose between seven walk-behind mowers that have 21 to 60-inch decks. 
SCAG offers a fewer amount of walk-behind mowers that are just as powerful as Exmark's seven. They offer three walk-behind models with deck widths ranging from 32 to 52 inches.
In the walk-behind market, selection favors the Exmark. Though choice and selection is not the entire issue when choosing which brand is the best, it offers a more tailored fit to your specific job and usage.
To see some other great articles from LawncareGrandpa.com, check these out…
SCAG Vs Exmark – Engine Design And Manufacturing
There is a big difference when it comes to the design and manufacturing between the Exmark and SCAG engines supplied in their mowers. Here we can look at the differences in one of the main functioning parts of these machines: the engines.
Kawasaki SCAG Engines Are Assembled In The USA
This does not mean though that all parts are made in the USA. This can also be said of the mowers themselves. They are assembled in the United states with the high level of quality standards that comes with it. Yet, some parts are sourced from various parts of the world.
Though engines made and assembled in other parts of the world could work perfectly fine for your needs, some coming out of China can have lower quality standards and substandard parts mixed in to an otherwise well made product.
In the areas of engine construction, Kawasaki is one of the most respected brands of mower engines, and these are included in most SCAG mowers. The design and quality standards are second to none.
Not only this, but the Kawasaki engines used in the SCAG mowers is assembled and tested in the United States in the Maryville, MO plant. The attention to detail is second to none among mower engines.
For the category of engine design and construction including parts and labor, the Kawasaki engines in the SCAG mower lines sets SCAG ahead of Exmark.
Exmark Engines Are Made In China
Though both the Exmark and the SCAG engines can come with Overhead Valve (OHV) in their lineup and much of the same functionality and high quality design, sometimes it comes down to standards in parts and assembly.
Exmark branded engines are manufactured in China with all of the price reduction and quality problems that can be associated with it. Though this can result in lower prices for consumers, it isn't always the case and quality can definitely suffer when products from China are used.
Working conditions aside for the Chinese people involved in manufacturing, these standards and practices of companies in China can affect the products they produce. This for Exmark can be negligible in the finished mower you receive, but it can spell trouble for some.
This is not to say that the design provided by Exmark is faulty in the least. Their branded mower engines have the same quality or better than most mower engines on the market. The reliability of the manufacturing can be the issue here.
How Long Do Exmark And SCAG Mowers Last?
Here we will be talking in generalities for sure, but the life expectancy of a mower you intend on using for years is a major issue. So between Exmark and SCAG, which one has the most amount of hours available in a lifetime?
SCAG on average lasts between 600 to 1000 hours longer than does Exmark. The Exmark brand mowers last between 2000 and 3000 hours in normal use conditions. SCAGs can last between 2600 to even 4000 hours with regular maintenance. SCAG engines tend to outpace Exmark.
Though this can be true, it will depend on the parts and assembly that you receive with your mower. For the most part, the assembly of Exmark and SCAG mowers in general will be undertaken in the United States with high levels of accountability and adherence to standards.
While the Kawasaki engines of SCAG are assembled in the United States, this is not the case for the majority of those in Exmark brand mowers. Though this can work out just fine for some consumers, the unfortunate ones that fall prey to inconsistent quality coming from China can see a reduction in working hours of their mowers.
Which Cutting Deck Is Best? SCAG Vs Exmark
When looking at the experience with both in professional and residential lawncare, does SCAG or Exmark have better mowing decks and thus cutting abilities? Which has the best mowing decks of the two?
While Exmark has a comparable cut in most dry conditions, it is SCAG mowing decks that perform the best in damp or even wet conditions. Though all mowers will clump grass in wet conditions, SCAG performs better here. When it comes to clean cuts in damp conditions, SCAG is also the winner.
This is not to say that Exmark is a bad choice since the cut is a good one with most of their models. It comes into play though when compared to the SCAG design and its ability to cut damp to wet grass at faster speeds.
Tearing blades rather than cutting is a problem with and wet cutting scenario. Three things make a difference in the quality of the cut when grass is damp.
The sharpness of the blade and its ability to hold and edge
The design of the mowing deck and its ability to clear clippings
The consistency of the blade speed that a mower can maintain
Putting the blade quality aside that can be swapped out at any time, the reliability of blade speed and deck design cannot. Here the consistency of a SCAG mower edges out Exmark and becomes the clear leader.
Are Exmark Mowers Worth The Money?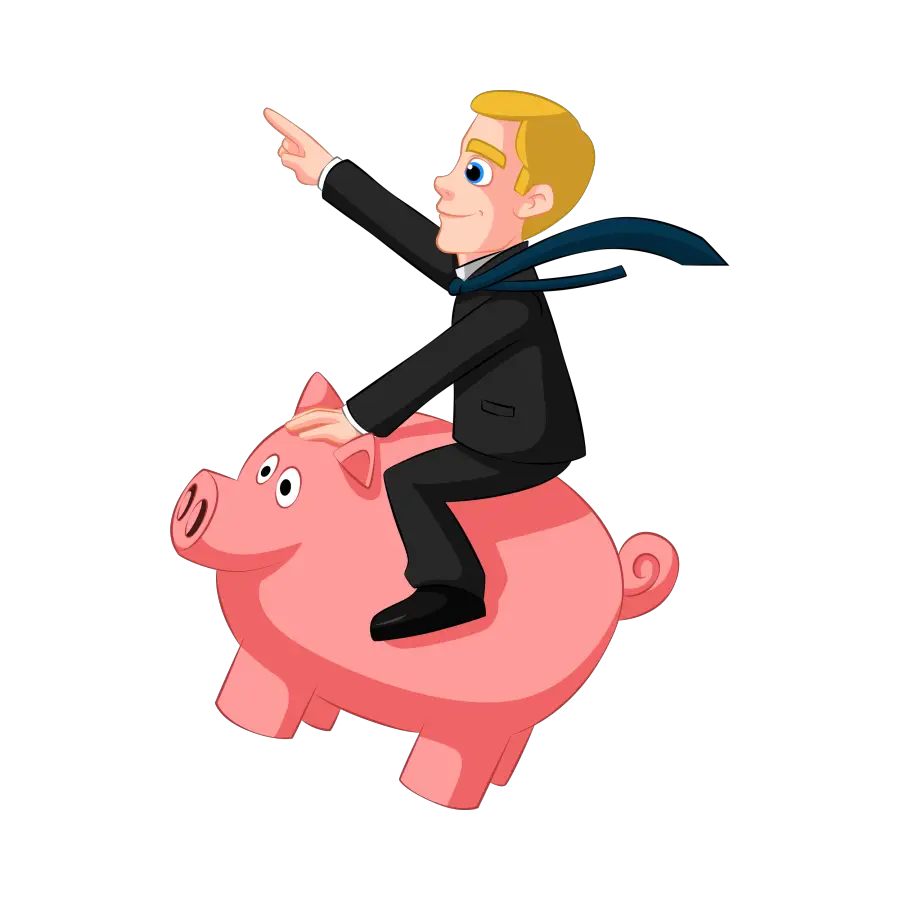 Exmark is a top brand that offers its customers various series of advanced lawnmowers. This incredible company has always found a way to stand out among its fellow mower producers. Yet, are Exmark mowers worth the money?
With their speed, durability (life span of at least 2000 hours), readily available parts, versatility, maintainability, and efficiency, Exmark mowers are definitely worth the money. This high level of usefulness and value is even further enhanced with routine, regular maintenance.
Every aspect of Exmark's mowers is fantastic. From their high-quality design to their exceptional performance, you can't go wrong with this brand. Exmark produces lawnmowers that are not only powerful and fast but durable as well. 
An Exmark mower will have you clearing a large area in no time. You do not have to spend much on maintaining its parts, and even when you do, the parts are not hard to find. If you maintain your mower, you can get at least 2000 hours' worth of work out of it.
This is of course contingent on regular maintenance and normal usage. Using any lawn equipment on rough terrain and without normal upkeep can significantly reduce its useful amount of years.
To keep up your Exmark Hydro System, it is important to have the right premium Hydro oil. I suggest this popular option at Amazon.
Exmark Cost
As you know, Embark produces lawnmowers of various shapes and sizes. The performance of a lawnmower is determined by its price and size. The size goes towards its usefulness and the price either makes a brand or model accessible or not.
There are several factors you need to consider before buying yourself an Exmark lawnmower. You have to think about the size of the terrain you want to use the mower on, the kind of grass on the landscape, and how much you have. 
Zero-Turn mowers in the Quest series range from $2,999 to $3,999, in the Radius series, from $4,799 to $8,399, while the Layer Z and Navigator series range from $9,499 and $21,499.
The Commercial 21, Commercial 30, Metro, Viking, and Turf Racer series in the Walk-Behind mower models range from $1,099 to $8,899.
The Staris E-series, S-series, and S-series EFI range between $6,999 and $10,399. You can also find mowers in the Specialty Feature category with prices between $8,399 and $22,399.
Exmark Variety
Here is where the Exmark can shine over their competitors. The sheer amount of choice when it comes to models and cutting area provided by mower decks can make the choice for an Exmark over SCAG make perfect sense.
There are nearly double the amount of models when looking at an Exmark vs SCAG mowers. The feature rich design of both brands is undeniable, but the combinations of these that equate in a wider range of choices favor Exmark almost 2 to 1.
This is coupled with the size of the mowing decks and their ability to make quick work of most cutting areas. When looking over all of the available sizes between the two brands, Exmark is the clear winner here again with more size options.
This can translate into a more tailored mower for you and your needs. Though both brands have their plusses and minuses, variety is a clear plus on the Exmark side.
Comfort Of Exmark Machines
When upgrading from a lower quality or older mower, most any higher level machine will feel leagues above the fold in comfort and ease of use. This can be said of Exmark design and quality as well.
Though not known as the premium in comfort for those directly comparing comparable brands, Exmark is close in most regards. There are features that most all brands share, and Exmark offers many of them.
Some comforts that are options on most mowers are…
high back seat
Foot Pedal Deck Height Control
Adjustable armrests
Cup holders
Even cruise control
It is not that when comparing Exmark and SCAG that Exmark won't offer most all of these and more, it is that when compared to SCAG options and the added benefit of smoother and easier rides, SCAG edges Exmark in the category as a whole.
How Reliable Are SCAG Mowers?
SCAG lawnmowers are robust machines with a floating deck design. They are equipped with engines that are potent and always ready to work. These mowers move quickly and can cover a wide area in a short amount of time.
SCAG mowers are extremely reliable lawncare machines. They are known for their strength and endurance even after long periods of usage. With a SCAG, you don't have to worry about buying a new machine every season or even for many of them. They are built to last upwards of 4000 hours.
The fluidity of movement in SCAG stand-on mowers is what makes them stand out. They can mow tight spaces efficiently. They are also great for visibility when you are trimming a lawn with several hidden obstacles lying around.
Want to show your choice in mowers? Get a Vintage Washed SCAG Cap here on Amazon.
Pros Of SCAG Mowers
SCAG mowers are incredible machines that can aid you in clearing your lawn or field. Their benefits are numerous. Let's take a look at the upsides of these popular mowers.
SCAG Variety
In their mower lineup, SCAG has incorporated different machines with several sizes and models to fit the needs of all its users. They offer over 16 models with multiple deck sizes to choose from ranging from 32″ to 72″.
Aside from their sizes, the mowers by SCAG have engines powered by gas, diesel, or propane, giving you many options to pick from.
Speed and Comfort
Mowing a lawn can be tedious, especially when you have a lot of ground to cover. If your mower is slow or you aren't comfortable using it, your mowing experience can be a bad one.
With SCAG mowers, you don't have to worry about speed or your comfort. Numerous SCAG users have sung praises about how stress-free using a SCAG mower is. Using a SCAG mower, you'll experience lesser shock or pressure on the machine.
Cons Of SCAG Mowers
There isn't a lot to say about the disadvantages of SCAG mowers. However, different models have received negative feedback from users regarding their performance. This isn't uncommon when it comes to products or services rendered to customers on any market.
Also, some users have complained that SCAG mowers are too expensive. If you're looking to buy a SCAG mower, it costs anywhere between $4600 to $20,500
The Final Touches On Exmark Vs SCAG Mowers…
I hope you are at least one step closer in your decision between these two popular brands of mowers. To sum it up, if you are wanting more selection in terms of models and choice, then Exmark may be the right fit for you. If you are wanting a premium product then SCAG tends to edge out Exmark in that category.
Though premium doesn't always equate to better, usually they last longer and offer longevity of their products and better customer service in case of any problems. Though the difference in this area only gives a slight advantage to SCAG equipment, many see it as placing SCAG at the top of their lists.
Whichever you choose, these quality machines will give you a great bang for your buck and with regular maintenance can serve you for many years to come.
Here are some other articles you will like…