Purchasing a lawn mower is not as easy as one might think, especially nowadays. One of the main reasons for this challenge is the sheer range of options available in the private use and commercial arenas. The number of high-quality brands, and their respective products, is increasing at an unprecedented rate.
Toro beats out Gravely mowers on issues such as selection and customer service. Gravely on the other hand is the leader in length of warranty and price. Gravely machines are better for the budget minded looking for reliability. Toro wins out for those wanting cutting edge technology and service.
Today we pay particular attention to two major manufacturers: Gravely and Toro. The following article is a brief overview of each brand, as we help you determine the best choice for your needs. We will also pinpoint a few standout models from each manufacturer. Let's get started.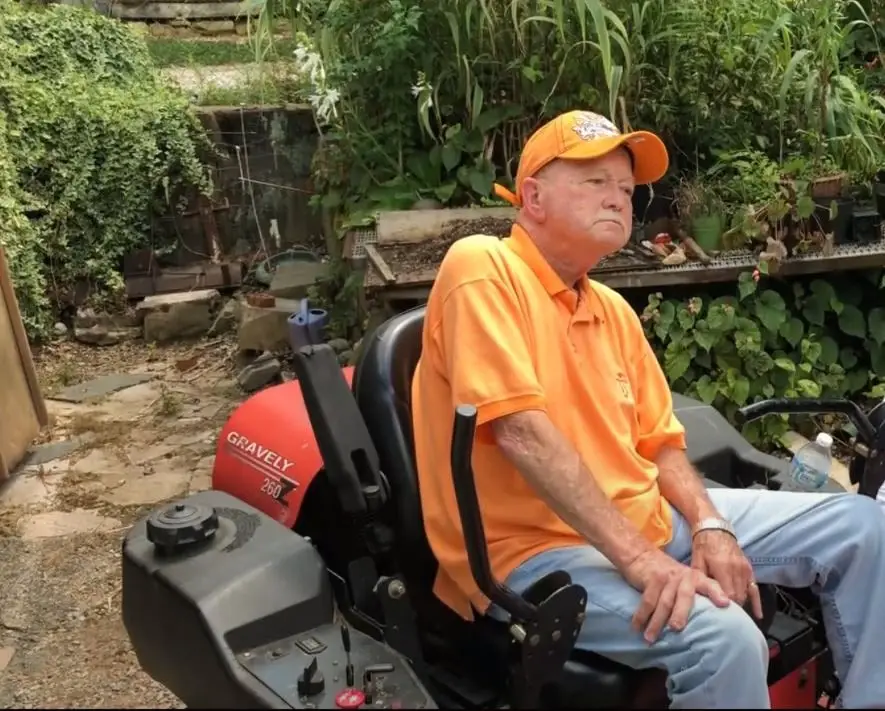 Gravely Mower Legacy
Ever since its incorporation in 1922, Gravely has been manufacturing top-notch garden and agricultural tools and vehicles. The company's founder, Benjamin Franklin Gravely, helped get the ball rolling with his 1916 invention of the motorized hand-pushed plow, which was the first in a long-running series of innovations.
In the ensuing century, the Wisconsin-based company has established itself as an industry leader when it comes to outdoor power equipment and implements. Lawn care is the company's favored niche, as evidenced by the range of cutting-edge (no pun) lawn tractors, walk-behinds, and zero-turn lawnmowers it produces.
While private homeowners with very large yards could easily make use of one of Gravely's excellent machines, they are actually marketed towards farmers and landscaping companies. The brand's lawnmowers can all be classified as commercial mowers due to their sizes, build quality, and pricing.
Types Of Gravely Mowers
In the present day, Gravely produces three types of mower: zero-turns, stand-on mowers, and commercial walk-behind mowers. All models in each category are powered by combustion engines, with the exception of the Pro-Turn EV, an electric zero-turn mower.
Gravely Zero Turns
Gravely zero-turns are every landscaper's dream. With nimble handling, powerful engines, and a wide variety of cutting options, there is a Gravely zero-turn for any and every task. These machines have an innovative tubular frame design, easily adjustable deck leveling, and a self-adjusting belt tensioning system.
Kawasaki is the engine manufacturer of choice for most of the brand's zero-turn machines. Engine power ranges from 15.5 horses (Compact-Pro) to over 35 horses (Pro-Turn 400).
The Pro-Turn 600 is the range-topper as far as zero-turns go. You can choose from a 52-inch deck all the way up to 72 inches. Pro-Turn 600 has up to 38.5 horsepower, which is more than enough juice to tackle large areas like school grounds and golf courses.
Gravely Stand On Mowers
While stand-on mowers are not as popular as zero-turns, they are just as powerful and versatile. Gravely's iteration, the Pro-Stance offers great convenience in terms of accessibility and user-friendliness. The company has been hailed for its innovative use of stance platform isolators that help reduce vibration when the machine is in operation.
Gravely Walk-Behind Mowers
Finally, we have walk-behind mowers. 
Gravely machines, regarded as "commercial walk-behinds", are very different from the walk-behind mowers used on residential properties. These mowers carry on the legacy of the early Gravely plows. At present, the company produces three models, with the Kawasaki-powered Pro-Walk Hydro being the standout.
If you would like to read more about great mowers, see some of my other articles…
Toro Mowers
Beginning life as an engine-build contractor for the Bull Tractor Company, Toro has fought tooth and nail to emerge as one of the biggest manufacturers of private and commercial lawn care equipment in the world.
When BTC folded, Toro had to adapt quickly to avoid the same fate. This led to the rise of compact garden tractors that catapulted the brand to unprecedented heights. 
After the Second World War, Toro entered the world of rotary mower technology by purchasing the Whirlwind Company. Toro made some improvements in safety and efficiency to give their products an edge they haven't relinquished since.
Fast forward to today and Toro is arguably the most popular lawnmower brand on Earth. Toro is so big that it is a parent company to 16 subsidiary brands. Some of these brands (Toro, Exmark, and Lawn-Boy) also specialize in lawnmower production.
The brand is closely associated with some of the biggest names and facilities in the world of sport, entertainment, education, business, and beyond. 
The National Football League, for example, has a long-running relationship with Toro. If you follow the sport, then chances are your favorite team's home ground is serviced with Toro mowers.
Types Of Toro Mowers
The range of products Toro offers is HUGE. The brand has mowers for private use, commercial use, and everything in between.
At the time of writing, there are nearly 60 Toro walk-behind lawnmowers made for private use. Most of these machines run on engines that are outsourced from Briggs & Stratton, Kohler, Honda, Loncin, and Kawasaki. Toro also has electric mowers that run on in-house battery technology.
Toro Walk-Behind Mowers
Toro walk-behinds are also categorized into "series". The Battery Recycler Series, for instance, is a range of electric-powered machines that have battery-saving innovations meant to reduce charging time. Toro also has the Recycler Series, Super Recycler Series, and Time Master Series of walk-behind machines.
Toro Zero-Turn Mowers
Toro produces 29 zero-turn machines that are categorized as "homeowner riding mowers". Deck sizes for these riding mowers range from 34 inches (TimeCutter 75734) to 60 inches (Titan MyRide 75313).
Toro Commercial Mowers
On the commercial side, Toro manufactures riding mowers, stand-on mowers, and walk-behinds. Almost all combustion engine builds are outsourced, with a handful of notable machines boasting in-house motors.
There are over 30 Toro commercial walk-behind mowers. These range from the 21-inch Heavy Duty models to 60-inch Pro-Line models. 
The brand also makes stand-on mowers for commercial use. The GrandStand series is arguably the most popular line of stand-ons, and each model has the power and handling that has become synonymous with Toro.
Commercial riding mowers are what Toro does best, and its machines are simply peerless. The zero-turn is the riding format of choice for the brand, with no traditional lawn tractors on offer. Toro makes nearly 80 different commercial zero turns!
You can choose from the well-rounded 2000 series models as well as the behemoth 7500 series. 
Toro Vs Gravely: Which is the best?
In this particular contest, the "best" is highly subjective. Both brands offer excellent durability and efficiency. Consumer needs and personal preferences will likely be the determining factors.
However, if pressed for one objective answer, then it is difficult to look past Toro and its incredible range of products. Toro has both commercial and homeowner machines, while Gravely only deals with commercial mowers.
Support is also a major consideration for customers, especially given the high purchasing prices of machines from both brands. As the bigger company, Toro has an edge here too, with many more dealerships, licensed retailers, and repair shops.
Gravely does make some ground on the warranty front. Five-year warranties are among the brand's major selling points. Toro warranties tend to be much more variable (3-5 years).
Yet, it is Toro that many look to for the tougher and more extensive jobs.
The Final Touches On Toro Vs Gravely Mowers
Anyone considering either of these mowers can't go wrong with their choice. The selection may be more of an issue if it is used for commercial purposes, but all in all, both companies put together long lasting, work horse style machines.
For many, Toro is the winner with their grand array of choices. Yet, working with Jerry for many years, both Gravely and Toro have been tremendous helps. The Gravely mower that Jerry swears by has lasted with regular commercial use for over 13 years. It shows no sign of stopping.
If you are struggling in your choice, don't. Whichever company you choose will be a good choice.
Check out some of my other mower related articles…
References