The Swedish giant is hailed as one of the world's finest manufacturers of home and garden equipment and has held that reputation for a good part of its 400-year history! Their lawnmowers, specifically, are innovative, practical, and right at the cutting edge (pun intended) of modern lawn maintenance.
Today, Husqvarna only makes the electric motors for its battery-powered mowers. They outsource all combustion engine builds to specialists like Briggs & Stratton, Kohler, Honda, and Kawasaki. They produced their first walk behind mower in 1918 and their first all Husqvarna made engine in 1972.
Today's article is a deep dive into Husqvarna lawnmower engines. We briefly touch on some backstory before we take a look at who makes the company's stellar mower motors. Let's get started.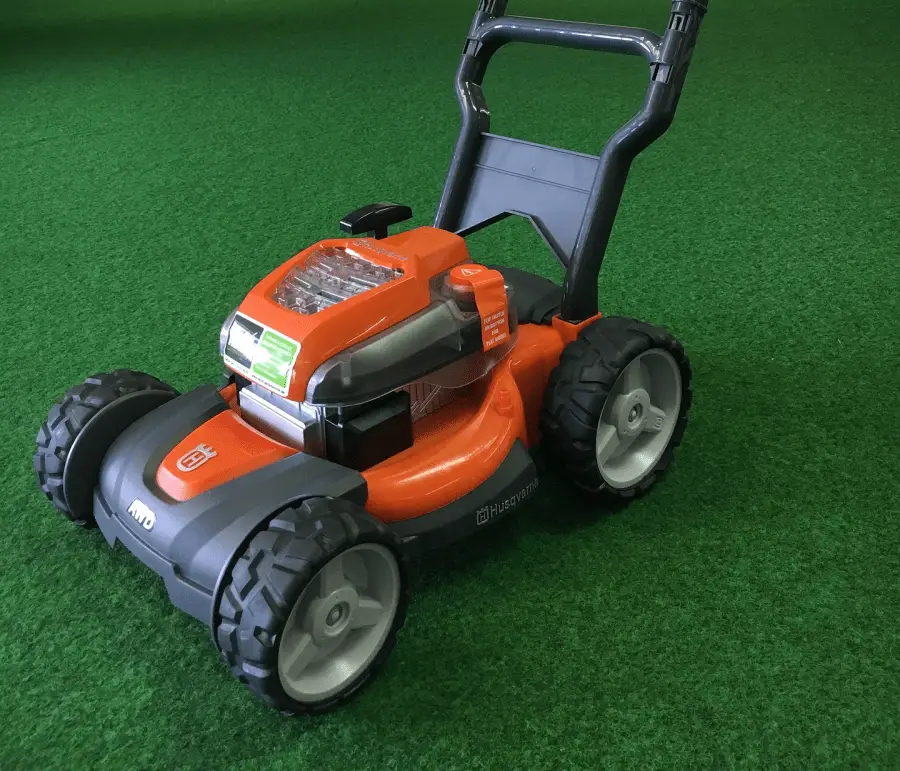 Who makes Husqvarna lawnmower engines?
Having spent the first 250 years specializing in the production of rifles (which explains the Husqvarna "gunsight" logo), the company was forced to reinvent itself in the late 19th century after its royally decreed weapons contract came to a close.
The reinvention came as migration into household appliances, hunting firearms, and motorcycles. First came the sewing machine, known as the "Viking" in 1872. Next came the Husqvarna wood stove and mincing machine. Sweden's first typewriter was a Husqvarna too! The company also started making bicycles in 1896 before moving on to motorcycles in 1903.
It would be another fifteen years before Husqvarna moved into garden equipment. In 1918, Husqvarna acquired an agricultural equipment manufacturing company known as Norrahammar Works. The idea of mass-produced walk-behind lawnmowers was born in the wake of the takeover and, during that same year, Husqvarna's first lawnmower was released.
The company's first motorized lawnmower would only be released in 1946, a year after WWII. This mower, known as the Norah 24, was effectively a concept model and wasn't mass-produced.
Little is known about the motor that powered the Norah 24, but it is widely believed that the mower's engine was developed in-house in collaboration with Norrahammar.
After countless workings, re-workings, and tweaks, Husqvarna finally launched their mass-produced power mowers in 1959, thirteen years after the Norah 24 made its debut. Featuring Norrahammar engines, these mowers, and the Husqvarna chainsaws that were also making their debut were an instant hit.
Husqvarna continued manufacturing walk-behind mowers with Norrahammar motors for a little over a decade.
Husqvarna eventually seized the engine making reins in the 1970s. The MK500, which was unveiled in 1972, was the first Husqvarna power mower to feature a pure Husqvarna motor.
The MK500 was a huge success, and its innovative two-stroke motor was blowing rivals away while making Husqvarna a household name. Engines that mix oil and petrol automatically were almost unheard of at the time, and Husqvarna's engineering team had hit the nail right on the head.
The 80s was the decade that saw Husqvarna launch its first ride-on mowers, starting with the Rider, which came out in 1987. The Rider also had a Husqvarna engine, and it immediately caught on with the public. 
Although the company was good at making motors, their expanding ride-on, walk-behind, and even robot mower lines would eventually push them towards the outsourcing route. The company's goal was to penetrate as many product markets as possible rather than simply focus on small engines.
Today, Husqvarna outsources its combustion engine builds to other specialists of small engines in the industry. Some of these companies include:
Briggs & Stratton
Kohler
Honda
Kawasaki. 
If you are interested in who makes lawn mowers I also have an article here about Who Makes John Deere Lawn Mower Engines.
Does Husqvarna make their own engines?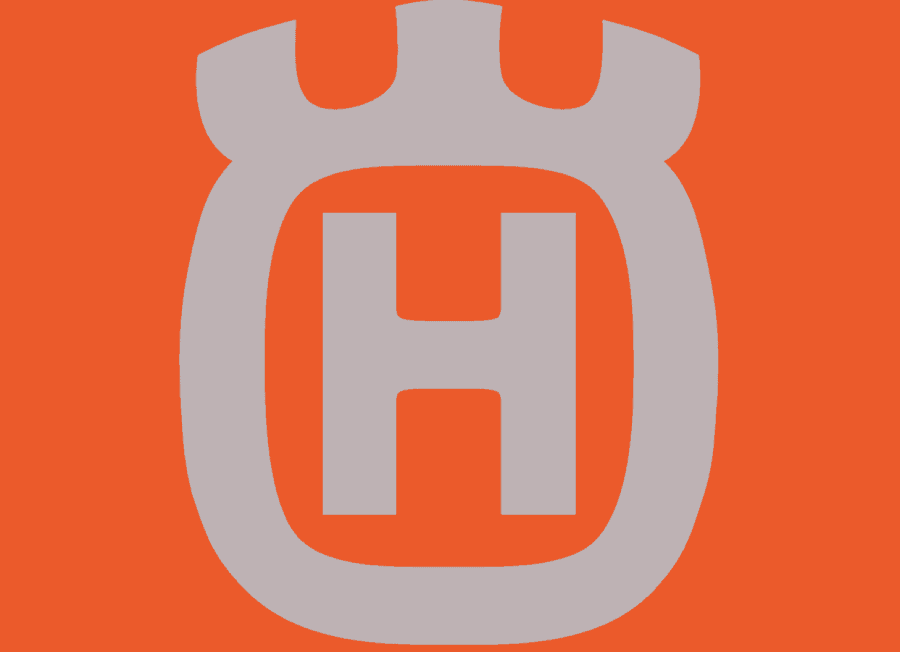 While Husqvarna's earliest power mowers had Norrahammar motors, these can technically be classified as Husqvarna engines because the latter was a subsidiary. The MK500 was the first mower with a Husqvarna branded motor, and its launch marked a series of great lawnmowers with in-house engines throughout the 70s and 80s.
Ultimately, the rapidly expanding corporation sought to delegate certain facets of production. Engine building was one such area and, by the turn of the millennium, Husqvarna was outsourcing most of their lawnmower engine builds.
While Husqvarna has a history with engines, brands like B&S and Kawasaki are refined specialists when it comes to small motors. These outsourced engines are much more efficient and reliable than in-house motors.
Another potential reason for outsourcing engine builds is the possibility that Husqvarna simply cannot keep up with customer demand for its mowers. Such a scenario would naturally result in collaborations with specialist companies that can deliver a lot of engines when needed.
The new millennium also brought with it an elevated environmental consciousness, especially in the western world. New carbon emission laws and noise ordinances meant companies like Husqvarna had to tow the green line or face serious consequences. 
Companies that specialize in engine making are usually on top of any existing environmental requirements, which makes outsourcing more attractive. 
Again, Husqvarna only makes their electric based engines today. All combustion engines, across all mower categories, are outsourced.
Are Craftsman And Husqvarna The Same?
There is a lot that goes into a question like this. There is who manufactures the parts and who assembles the machine. There is also the process of research and development in the beginning and management stages.
Craftsman and Husqvarna have never truly been the same mowers even if many of the parts at times came from the same factories or suppliers. Some Craftsman mower models have been directly manufactured by Husqvarna in the past. Today most are made by MTD and other manufacturers.
Craftsman being a predominately Sears label brand has contracted out it's mowers to be made by many different companies and suppliers over the years.
In the world of large corporations, many times the names and logos we are familiar with don't always correspond to the company that actually owns the brand name or makes the products. Large behind the scenes business acquisition, mergers, and takeovers happen regularly.
It will be rare to find any company actually making all or even most of their own products when sales reach the levels of companies like Husqvarna, Sears, and others.
So, are Husqvarna and Craftsman the same mowers? They were more similar in the past and may be in the future, but today they have parts made by many sources and this changes regularly.
There is one noticeable difference between them that can help understand their distinctions. Craftsman machines are made for smaller jobs on average and usually have smaller mowing decks. Mowers sporting the Husqvarna logo usually are designed for larger jobs and have larger mowing decks.
This of course is an oversimplification, but when a short simple answer is all that is needed, that will suffice.
Which Husqvarna lawnmower engines are considered the best?
This question has no one right answer, as the company has a wide range of mowers with awesome engines. However, we have to identify a few standouts from the Husqvarna stable.
Some of the following mowers have been linked to Amazon.com or Husqvarna's website where current prices can be found.
When it comes to garden tractors for large areas, few can match the TS 354XD, a born workhorse with a touch of finesse. This mower features a Kawasaki FR series gasoline motor that produces 24 horsepower. The two-cylinder engine is supremely reliable, and the incredible efficiency will help you forget the 4-gallon capacity.
If a walk-behind mower is more your speed, you should take a look at the LC121P. While this mower is meant to be affordable, there is nothing cheap about its lovely little Briggs & Stratton engine. Technically known as the W-26 EXI, the LC121P's engine has a cylinder displacement of 163ccs and a fuel (gasoline) capacity of 0.27 gallons.
Husqvarna is also renowned for its zero-turn mowers, which offer precision trimming and superb comfort. The entire range also has nifty engines but we want to focus on one particular model.
The Z560X is one of Husqvarna's top commercial zero-turn mowers thanks to its versatility and futuristic features. The mower is powered by an 823cc Kohler Command Pro EFI engine which produces an impressive 31 horses. The two-cylinder motor runs on gas and it requires 12 gallons to fill up.
Here are a few more awesome Husqvarna mowers and their engines:
Z548 (Zero-turn) – Yamaha
7021P (Walk-behind) – Honda
L321AH (Walk-behind) – Kohler
LGT48DXL (Ride-on) – Kohler
TS 242XD CARB (Ride-on) – Kawasaki
The Final Touches On Who Makes Husqvarna Lawn Mower Engines…
Today, most lawn equipment is made by a white label process that has one factory making the equipment for several labels. This doesn't mean that they are exactly the same. Many times different designs and features are included.
When stock holders and investors are only looking at spreadsheets and profit and loss statements, the where and how things are made are not considered top priorities.
It is good to keep an eye on these things and buy accordingly, but having expectations of 100% made in the USA or even by the same company is unrealistic for big name brands.
Husqvarna is a leader in the industry, and with so much outsourcing going on by competitors to keep costs down, it is no wonder they do the same. If the competition is doing it, it should be a major consideration.
Other References
http://husqvarnamuseum.se/en/husqvarna-lawn-mowers-100-year/#:~:text=1946%3A%20The%20first%20lawn%20mower,only%20made%20in%2024%20copies.