Toro and Kawasaki are both widely recognized as top-of-the-line engine manufacturing companies. Before developing theirs, Toro, for many years, had to use other commercial engines for the mowers they produced. Now, Toro produces engines for mowers alongside Kawasaki and others but, how do they fare compared to Kawasaki?
Kawasaki is so demonstratively better than Toro in mower engine design and manufacturing that Toro has and does use their engines in their mowers. Toro has winners in their V-Twin Engine and mower design, but Kawasaki is the clear leader in overall mower engine design and manufacturing.
However, it is essential to note that deciding which is better can be influenced by personal preference. Both Toro and Kawasaki have reputations of being reliable and trustworthy. Now, I'll give you a closer look to choose for yourself based on what you consider in mower engines.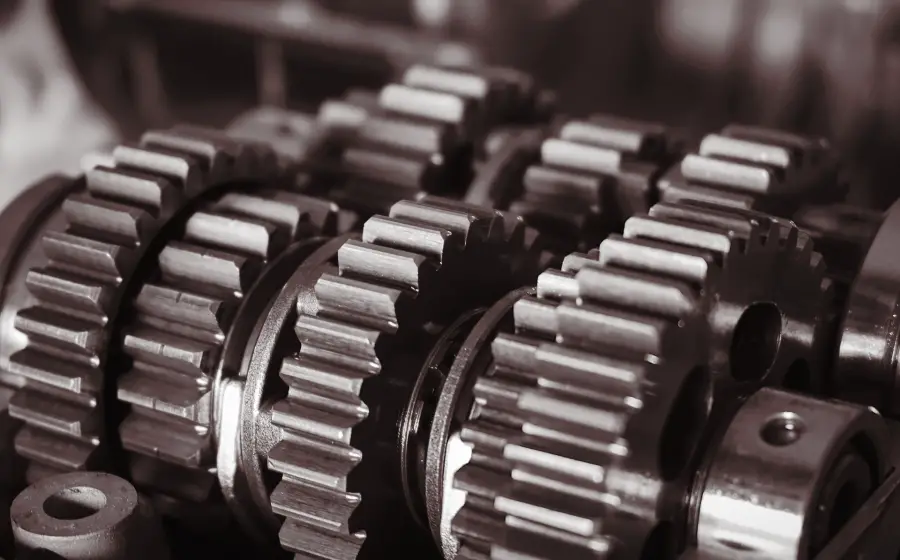 Which Engine is Better? Toro or Kawasaki
I would choose Kawasaki any time, any day, and I know I have millions behind me on that choice. You cannot have a taste of Kawasaki's engines for so long and choose otherwise, not even after Toro. This choice isn't made because of attachment to the brand but because of its efficiency in delivery and, of course, durability!
Kawasaki engines are at the top, if not the top of the line and a clear winner over Toro engines. When rating on power, efficiency, and durability, Kawasaki is hands down the best of the two. Toro makes a popular and quality product, so it still could be a good residential or commercial choice.
Showing you the specs on mower engines will help you see why Kawasaki is better, so let's do that. Below are some specs and how Kawasaki has proven superior.
Power
You must feel some satisfaction when you check the power rating for the engines of machines you use. This satisfaction is not necessarily shared by experts only when a trusted brand rates it. Yes, many engines are not actually what they are rated unless the manufacturers adhere to the SAE J2723 standards.
The SAE standard ensures that the rated horsepower is accurate to at least 98%, and Kawasaki adheres to this standard. When compared to Kawasaki, Toro's strict adherence is not so assured. 
Additionally, Kawasaki engines are more powerful and thus accurately rated higher than Toro's. The FX engines of Kawasaki range from 15.5 to 38.5Hp, while Toro's engines range from 14 to 27Hp for Zero-turn mowers.
| | | |
| --- | --- | --- |
| | Strict SAE Standard Adherence | Power Range |
| Kawasaki | High | 15.5 – 38.5Hp |
| Toro | Moderate To High | 14 – 27Hp |
Efficiency
As internal combustion engines, Kawasaki engines are just too efficient using the Electronic Fuel Injection (EFI) system for Toro to compete. With this system, Kawasaki engines speed up the cutting pace while reducing fuel consumption and emissions. The automatic tuning of these EFI engines also aids in noise reduction.
To date, Toro is yet to develop an EFI engine but relies on Kohler for EFI engines on their mowers. Using Toro's carbureted engines, you are in for quite an expenditure on fuel and constant tuning to control the engine noise. Kawasaki engines are much more efficient.
Maintenance
In all honesty, Kawasaki engines are high maintenance but not extreme or beyond feasible. Still, you can be sure to get the worth of every penny you spend on a Kawasaki engine.
Let me say right here that I would recommend to anyone this Kawasaki mower engine Tune-Up Kit. It will bring your mower back to its previous performance and cause it to last much longer.
Toro's replacement parts are just as available as Kawasaki but with Kawasaki, do you even need them? A good question because you barely ever need part replacements until you use up the entire engine. 
However, this does not suggest that Kawasaki engines are short-lived; instead, the opposite is true. Some users have reported using Kawasaki engines for over 15 years! Fifteen years, not of idle and periodic residential use but even for commercial uses, only Kawasaki engines are expected.
If you are a new buyer trying to make the best of your bucks, then go for Kawasaki! Here you get a flat 3-year warranty to test out and experience this product first hand. Kawasaki will readily cover repairs or replacements if, for any reason, the engine or any of its parts fails.
Overall, Kawasaki is better and remains the people's favorite not just with a motorcycle but also with mower engines. On the other hand, Toro comes up short as a substitute or a second choice, especially when on a tight budget. Like many other companies, even Toro once used Kawasaki engines, as did John Deere, thus recognizing superiority in engine production.
To see more great comparisons, check out my articles…
Do Toro Mowers Have Kawasaki Engines?
Despite their striding efforts, many still do not consider Toro an engine-producing company, at least not as much as Kawasaki. One reason for this could be Toro's extensive use of Kawasaki engines through the ages before developing theirs.
Toro mowers have been manufactured with Kawasaki Engines in the past and some still to this day. This combination of the Toro design and easy of use combined with the reliability, power, and efficiency of a Kawasaki engine keeps Toro in the top spots for commercial and residential jobs.
Popular Mechanics rated Toro mowers as the best all around mowers for some of the same reasons listed here.
Toro mowers do have Kawasaki engines and many users love their mowers in that manner alone. This combination is regarded as a fine complement for the best mowers. Remember, a good engine alone does not guarantee a good mower. A durable frame, comfortable design, and other factors are required, all of which Toro provides sufficiently in their mowers.
With Toro now producing their engines through Loncin Inc., the company favors Kawasaki engines much to this day. Still, persuasion from popular demand makes many Toro dealers use Kawasaki engines on Toro mowers. It is not unusual to see a Toro mower with a Kawasaki engine.
But does this mean that Toro engines are no good? Now let's let the Toro brand shine…
Are Toro V-Twin Engines Any Good?
Here is where the Toro brand comes into its own.
The Toro V-twin engine is simply superb! This engine was designed and intended for zero-turn mowers with improved convenience alongside an improved performance.
The V-twin provides increased power alongside fuel efficiency using a dual-barrel carburetor. With the V-twin, no unscrewing is required for an oil change. All you have to do is pull out the drain hose and let out the used oil. After that, you replace the hose; thus, you do not need to be an expert or a mechanic to perform simple routine maintenance like this.  
Toro attempts better durability with the V-twin by using a self-cleaning air filtration system. This system helps prevent dirt from getting into the engine hence preventing debris accumulation.  With less dirt in an engine comes better durability and a long lifespan, and I am especially interested to see how this works for Toro.
No doubt the V-twin is a top-tier engine, and rightly so, even though it is way less expensive. But remember, this engine only meets the likes of Kawasaki at the top. And while Toro is trying to make a name in engine production, Kawasaki is living up to theirs. Since they both have good reasons to keep doing better, it now bears on you to make a good choice.
The Final Touches On Toro Vs Kawasaki Engines And Mowers…
It says something when comparing two mower brands when one uses the other's engines in their machines. This is the definitely the case when comparing Toro and Kawasaki. Toro brand's track record of consistently choosing Kawasaki engines for their mowers says it all.
This is not to say that Toro mowers with their own engines are a bad choice. This type of comparison is like comparing two fine wines. Both are excellent, but if pressed to choose the better of the two, certain criteria will tend to stand out.
For anyone choosing a Toro mower, my suggestion is to go with either a model sporting a Kawasaki engine or the Toro V-Twin engine. Either way, you will have a quality mower that will last for many years.
To see other great articles like this one…
Sources
https://www.mowersdirect.com/stories/1049-Toro-V-Twin-Engines-Offer-Performance-and-Convenience.html