As winter inches closer and closer, property owners have to start thinking about how to navigate the changing weather. In snowy areas, various tools and machines can be used to clear yards, driveways, roads, and more. Few are as effective as snowblowers (or snow throwers), and today we take a look at machines from a popular Canadian brand.
Columbia snowblowers are a good choice for residential applications for most homeowners. It is important to get a good warranty with good customer service since much of the engines will have been outsourced to China. This doesn't mean they are not a good choice, only that a warranty is needed.
We're talking of none other than Columbia Outdoor Power Products, a jack-of-all-trades company that has been in the landscaping game for more than half a century. We will be looking at various aspects of the brand's snowblowers as we seek to answer the most important question…are they worth it?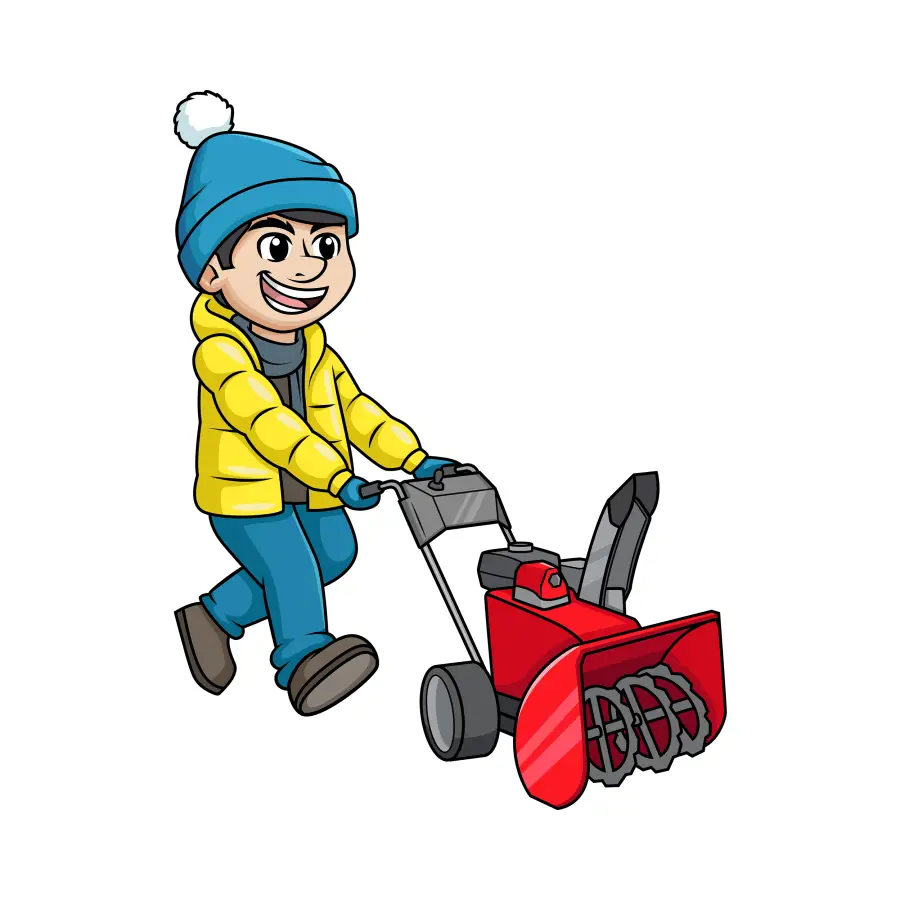 Who Makes Columbia Snowblowers And Their Engines?
The Columbia name has been in business since 1967 when the company began life as a bicycle manufacturer in Quebec. As the new millennium approached, a decision was made to pivot into the power equipment market, a move that was made easier by Columbia's manufacturing prowess. 
Today, Columbia Outdoor Power Products manufactures and services lawnmowers, edgers, mulching gear, log splitters, wood chippers, shredders, and (of course) snow blowers. As a subsidiary of MTD Products, Columbia is a sister company to the more popular Cub Cadet and Troy-Bilt. In fact, for a long time, Columbia was unofficially recognized as the "French Cub Cadet".
Columbia snowblowers, in particular, are manufactured by Columbia MTD, a part of MTD's North American Operations. The machines can be purchased from several dealers in Canada and the U.S. Walmart, Home Depot, and H. Broer Equipment Sales & Service are just some of the places you can go to get your hands on one.
To be clear, from around 2012 on most all MTD brands like Cub Cadet, Troy-Bilt, many Craftsman, and Columbia have Chinese made engines. There of course can be exceptions, but most of these lawn and snow tools are assembled somewhere in North America.
Though these Columbia snowblowers are not easily obtained in the United States, Canadians can get them from several retailers. For an inexpensive electrical option that can be delivered directly to your door from Amazon, check out the Snow Joe SJ627E Electric Snow Thrower.
Are Any Snowblowers Made In Canada?
If Columbia Snowblowers are so popular in Canada, are they made there? Are there any snowblowers that are made in Canada?
There are no snowblowers that are completely manufactured in Canada, and very few in the United States for that matter. There are assembly plants in the US and there may be some small distributions centers with minimal assembly in Canada, but most engines are made in China.
A disturbing trend in many manufacturing companies from small engine machines to large ones is to outsource all engine production to China. Some companies have resisted, but have moved all of their production to Mexico in order to find cheaper labor.
The assembly of many snowblowers will probably be done somewhere in North America, but for the most part the larger portions will be manufactured overseas. Most of MTD products follow this pattern. With Columbia being a subsidiary of MTD most would not be surprised to learn that their engines are also made in China.
To see more great articles like this…
Are Columbia Snowblowers Worth The Money?
Much like Columbia's other products, its snow blowers are a testament to build quality and attention to detail. Even people new to the world of blowers will recognize the quality at hand when they take these babies for a spin. Sturdy frames, easy-to-learn controls, and that classic orange paint job are just the tip of the iceberg. Are they worth it?
Columbia snowblowers are worth the money due to the quality of construction, ease of use, and dependable handling. The company manufactures single-stage, two-stage, and three-stage snow blowers. Each of these are both affordable and efficient for what they were designed for: throwing snow.
Until we see the introduction of automated snowblowers into the general consumer market like described in this study done in 2007, ease of use and safety for operators will be important. Columbia definitely score high marks on usability for the general person with little training.
Columbia and whether it is worth it to by as a brand is one thing, but what about individual models and types of Columbia snowblowers? Now lets look at each of these categories and find out why they are a good choice.
Single Stage Columbia Snow Throwers
Single-stage snowblowers feature an auger that touches the ground while pulling up and hurling snow. The auger is the main rotating implement (usually made of metal) in the front of the machine. Because of this ground contact, augers on these machines are coated in rubber so they may run smoothly.
The Columbia 208CC 21" is a great single-stage machine. This gas machine's output levels betray a compact design that bears all the hallmarks of the Quebec manufacturer. With a clearing width of 21 inches and an intake height of 13 inches, you'll clear footpaths, sidewalks, and even your driveway with minimal fuss! In fact, any paved surface is fair game.
The 208CC is ready for the harshest winters thanks to its electric start. You also have a classic recoil start for days when the weather is a bit friendlier. The remote chute control makes operation easy while the adjustable gull-wing handle helps with maneuverability and storage.
If you have to clear snow in low visibility, the machine has you covered with an in-dash yard light (LED, of course). The DLX Diamond tires (8×2 inches) are pretty nifty too. 
You can expect the 208CC snowblower to cost around $900 (Canadian) from various retailers. Dealers typically offer a 2-year warranty for this awesome machine.
Now, let's take a look at two-stage snowblowers, which are a bit different.
Columbia 2 Stage Snowblowers
The augers on these machines do not touch the ground so there is no need for protective coating. Two-stages also feature a part known as an impeller, which is directly responsible for throwing snow out of the chute. This configuration makes two-stage blowers a better choice for heavy and wet snow. Single-stage machines are better suited to light dry snow.
Two-stage blowers are also handy for clearing snow over non-paved surfaces. Single-stages tend to pack the snow into soft surfaces, resulting in less snow being cleared. 
Columbia's 357CC 28" is a classic two-stage blower that boasts many of the same features as the 208CC single-stage we discussed above. Additionally, it packs a greater punch and is better adapted to soft surfaces and steep inclines.
You get the same trusty electric start for those bitterly cold mornings. You also get an extended remote-control chute for easy operability. The chute's rigidity and build quality are particularly impressive, and you can expect seamless performance and clog resistance almost every time.
The 357cc 4-cycle Powermore engine chugs along effortlessly in up to 24 inches of snow. The transmission features 6 forward gears and 2 reverse speeds. The machine has a 28-inch clearance width too, which is nice. 
Other features include an LED in-dash yard light and X-Trac tires (16×4 inches) that provide excellent grip. Power steering also comes as standard. The price is around the $1,400 mark. You typically get a 3-year warranty as well as a 5-year gearbox warranty.
Finally, we have three-stagers…
Columbia 3 Stage Snowblowers
Three-stage snowblowers are largely similar to two-stages. The major difference is the accelerator, a function that involves faster snow discharge by the impeller. As a result, three-stage blowers are almost always faster than their single and two-stage counterparts.
The added output makes three-stagers your best bet for very heavy and wet snow. The compromise for this performance comes in the form of frequent consultations with professional mechanics and engineers. Three-stage blowers are pretty pricey, so we highly recommend that you leave service and repairs to the pros.
One of Columbia's efforts in the three-stage arena is the CA328HD, a machine that can only be described as a beast.
Powered by a 420cc OHV motor, the CA328HD is ready to eat through 24+ inch snow with a 28-inch width. A heavy-duty chute discharges snow to distances greater than 60-inches consistently. Clog resistant, of course.
This bad-boy also comes with heated handle grips, a feature we absolutely love. Power steering is also standard, as are the X-Trac wheels. Like the other machines discussed here, you have electric starting, in-dash LED lighting, and that sweet Columbia orange paint. 
Pricing varies, but you can expect anything south of $2,000. The warranty is 5 years.
How Long Do Snow Blowers Last?
If we are talking about Columbia or other brands of snowblowers, how long can we expect them to last with normal to moderate usage? Will they be a tool for many years or are they going to need replacing after a couple of seaons?
Older snowblowers before the move to Chinese engine models could last 20 to 40 years. Newer high-end models today using engines made outside of China could last from 15 to 20 years. Lower end, cheaper models with Chinese made engines using substandard parts may last only 2 to 5 years.
Not all engines coming from China will have substandard parts, but the consistency of quality construction can be very hit and miss. Be sure if you are buying a product with parts from China to get a good warranty from a company with good customer service.
Not only are these engines being assembled by labor forces working in substandard conditions in China, the parts used are many times not to proper quality specs due to cost cutting measures. This is not to say that every run of these engines will be like this, it is just a fact that some will.
Quantity over quality is something that most recognize in products coming from China. This means that stringent inspection and regular maintenance is important along with a good warranty backed by a quality company. This can make a Columbia snowblower a good option.
The Columbia Snowblower Verdict
All in all, Columbia snowblowers are beautifully made machines that combine cutting-edge technology, efficiency, ergonomics, and more into user-friendly packages. The range of product choices means that there is a Columbia snowblower for every need.
There really aren't many negatives to discuss other than the longevity of Chinese construction. One area that has been a concern for Columbia customers is the engines.
Over the years, there have been rare reports of the Chinese-made Powermore engines failing prematurely. Customers in the U.S. have also cited problems with sourcing certain engine parts.
Despite these alleged drawbacks, we are 100% convinced that these snowblowers are worth the purchase. However, only you can determine if a Columbia is right for your property (and budget).
The Final Touches On Columbia Snowblowers…
With this deep dive into snowblowers from MTD and Columbia we have seen many of the positives and a few negatives. Yet, despite all of the stats and opinions of others, you will have to decide on the machine that is right for the amount of snow you expect each year.
Columbia is a good choice even with their decision of outsourcing engines and parts. Unless you are planning on using it for commercial applications, Columbia is a good choice for most homeowners.
Our recommendation is to get a Columbia snowblower if you are a homeowner with a good amount of snowfall and don't wish to shovel heavy wet snow. These machines will do the job and you may even have a little fun using them in the process.
For more articles from LawncareGrandpa.com…
References
https://hbi.ca/columbia-outdoor-power-products