As winter approaches, we have to start thinking about ways of dealing with the absurd quantities of snow experienced in some areas. Snowplows are arguably the most effective tools for this activity, and many top manufacturers have excellent offerings for various needs. What about Diamond plows? Are they good snowplows?
Diamond plows are worth the $6500 to $7500 price tag due to their solid construction, extensive features, and innovative design. Many of the users of snow plows are commercial crews both small and large. For most any user the Diamond Edge is a good plow.
Today we focus on Diamond snowplows from Newburgh-based manufacturer Meyer Products. We will briefly go over their best features before we determine whether they are worth the (considerable) investment. Let's get right into it!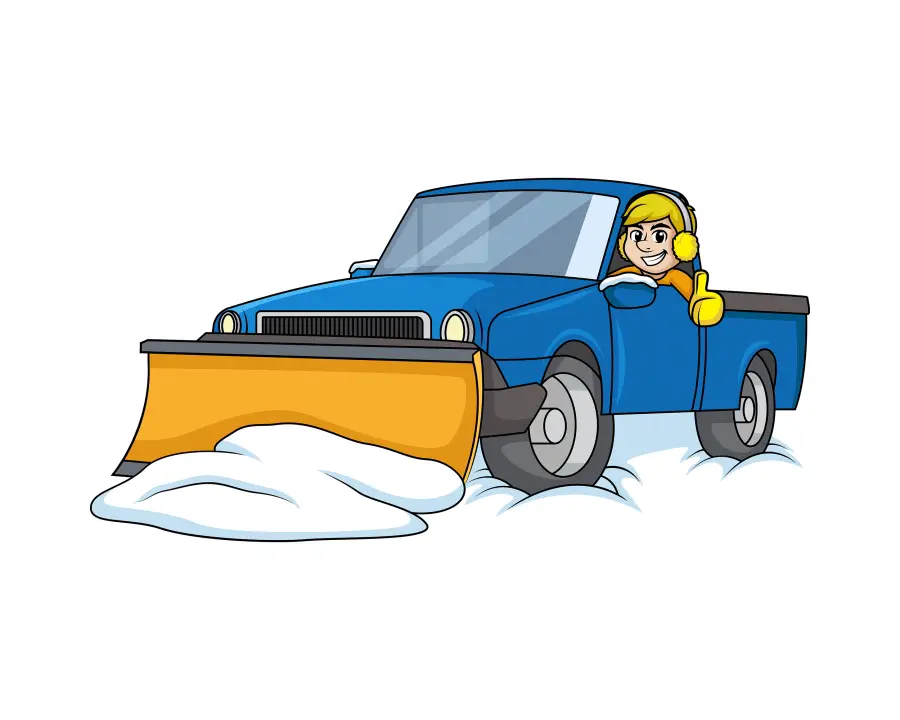 Are Diamond Plows Worth It?
Diamond plows, better known as "Diamond Edges" are a range of commercial snowplows built for tackling tall heaps of snow with your ¾ ton truck or a larger vehicle. These plows are designed with clearing efficiency and operator convenience as the top priorities, with many cutting-edge technologies and features oriented towards these aims.
Due to these many features, the Diamond Edge plows are worth it to buy. They are long lasting and with the benefits they provide, they can take on the biggest jobs. If it is for commercial or any other use, the Diamond Edge plow is up to the task and worth the investment.
The signature feature of the Diamond Edge series is the bottom-trip steel moldboard which boasts an aggressive 70-degree attack angle and a 32-inch height to ensure maximum clearance. 
At the time of writing, Meyer Products offers four Diamond Edge plows, each with varying size (length, specifically). You can choose from plows with 7' 6", 8', 8' 6", and 9' lengths. While the models have varying weights, they all come with the same standard (and optional) features.
Diamond Edge Plow Features
Speaking of features, you get a boatload.
The Edge
Let's start with the edge of the plow. Diamond Edge plows feature center punched cutting edges that are replaceable. Not only that, but the center punching configuration allows the edge to be flipped upside down, giving you two edges and saving on replacement costs.
The edge's 70-degree attack angle is a class-leading innovation for plows in this size and price range. In the snow clearing business, time is money and every timesaving advantage is heaven-sent.
The Frame
At the back of the moldboard is a tubular steel A-frame and pivot bar configuration that strengthens potential weak points on the plow. You also get high levels of torsional strength thanks to the black iron bar that runs along the back of the moldboard. As if that wasn't enough stability, Meyer has also included three reinforced points of contact to enhance bolster the weak points.
The Moldboard
The moldboard itself is built with a slot and tab construction for the strongest and sturdiest construction. For the best possible fit, the steel is cut with lasers and welded by precise robots. Welding is on the outside ribs, as this enhances the overall strength of the plow as well as its aesthetics.
The Deflector
The pre-drilled deflector holes at the top of the moldboard are another handy feature. These holes facilitate the attachment of things like snow deflectors (an optional extra) from the comfort of your workshop or garage. Another nice timesaving measure from Meyer Products.
The Finish
The moldboard is covered in Meyer's patented Dura-Slick paint, which is baked onto the steel at very high temperatures. The classically yellow paint adds anti-corrosion protection and allows for a smooth snow-rolling while on the go. Meyer's marketing division credits the paint as one of the major reasons their plows have an advantage over the competition.
Obstacle Management
Diamond Edge plows are also well-equipped with clever obstacle management tools. You get draw-type springs that can be adjusted in-field to save time that would otherwise be spent in expert adjustment shops. All you need is an appropriately-sized wrench to adjust and you're good to go.
Diamond Edge Operating Systems
The Diamond Edge series is available with two operating systems for vehicle mounting.
Standard Operating System
The Standard Operating System is the newer of the two, and it offers a host of key features.
The first, and probably most noticeable, is the ground clearance. The Standard Operating System grants the Diamond Edge plow a greater ground clearance than any other plow in this class (up to 9 inches). This allows for easy stacking and obstacle avoidance.
This operating system also comes with Meyer's Nite Saber LED lighting system. Darkness is a common theme in winter and, at the commercial level, night shifts are a real possibility. Nite Sabers are an incredible lighting solution thanks to their brightness, weather resistance, and low energy consumption.
The Standard Operating System also has an encased power unit with adjustable drop speed. The adjustability helps the operator cater to different conditions, terrains, and gradients with relative ease. The pistol-grip controller is easy to use and ergonomic thanks to its one-button functionality. In fact, the controller allows for Hands-Free plowing, which is always handy (no pun).
EZ-Mount Plus System
The other operating system available for Diamond Edge plows is the EZ-Mount Plus System, which makes use of a pistol grip controller or a joystick. Regardless of your preference, you get an industry-topping Hands-Free Plowing mode. 
As the name suggests, the EZ-Mount system is pretty easy to engage and disengage. This is thanks to Meyer's patented one-piece plug that makes connecting or disconnecting the plow from a vehicle a straightforward process. This feature is a marked standout for snowplows, which often have several cumbersome plugs to deal with.
The EZ-Mount Plus system also features a hydraulic system that incorporates triple-layered sealed coils and connectors for corrosion resistance. The hydraulic system is highly responsive and continues to earn rave reviews from many satisfied customers.
Diamond Plow Warranty
Finally, let's discuss the warranty. Diamond Edge plows come with 5-year warranties, another noteworthy aspect for this class of commercial plows. This is more than enough evidence of the confidence Meyer has in this incredible range of snowplows. 
So, in a nutshell, Diamond Edge plows are worth it if you are after sturdy build quality, innovative features, and the ability to clear large quantities of snow quickly at any time of the day.
What are Diamond plows worth?
Diamond Edge snowplows (at the time of writing) range between US$6,625 (for the entry 7' 6" model) and $7,311 (for the 9-foot model). The 8-foot model costs $6,994 while the 8' 6" model costs $7,153. 
Prices may vary depending on optional extras, dealer, location, delivery charges, etc.
Who makes Diamond plows?
Diamond Plows are manufactured by Meyer Products, LLC, a company based in Newburgh, NY. As of 2015, Meyer has been a subsidiary of Swiss heavy equipment giant AEBI.
The Final Touches On If Diamond Edge Plows Are Any Good…
With all of the advanced features and time saving innovations of these plows, you can rest assured that Diamond plows are worth the decision. From the finish to the frame, these plows are built to last.
At a price of $6500 to $7500, these plows are more expensive than the average. Yet, if durability and performance weigh into your decision, the Diamond Edge plow is a good option.
References
https://www.meyerproducts.com/snow-plows/contractor-truck-plows/diamond-edge